Salient Features of Ingots
With Modern facilities already existing for refining, degassing and continuous casting of steel, Sunflag considered it is important to widen the current product mix to cater the needs of specific application segments where ingots are preferred over continuous cast blooms. Accordingly, Sunflag has commissioned new setup for casting Wide End Up — Bottom Poured Ingots, Our ingot casting facility is capable of producing steel for critical applications like Tool and Die, Railways, Defence and Aerospace sector.
Ingot Dimension – Phase 1
| | |
| --- | --- |
| Ingot Size (mm) | Ingot Weight, MT |
| 810x610x1970mm | 7.2MT |
| 637x480x1700mm | 4.2MT |
| 500x402x1700mm | 2.7MT |
| 412x323x1700mm | 1.8 MT |
Grades
I Regularly Carbon, Cr, Cr—MO & Crw-Ni—Mo grades, as per popular standards like AlSI, BS, EN, DIN, GOST, JIS, etc.
Also against specific TDSs of Customers.
Stainless Steel Grades
AISI 410, 420 — Majority for export market (indirect).
X22, X20, X5, X18, X19 – Energy (Turbine Blades)
AISI 304, 316, 304L – Defence, Aerospace
Other Value Added Steel Grades
En36C, EnB9B, AMS 6418 — Mining / Boring Tools
En52, 21-4N, SUH '11 — Valve Stems
Din 1.2174, H11, H13 – Die Blocks
En41 B – Screw / Barrels for injection Moulding M/c.
Rolled Products from Ingots
Straight Length Rounds
Round Corner Squares
Single Rolling 200 to 250mm dia.
Single Rolling 160 to 340mm RCS
Double Rolling 50 to 180mm dia.
Double Rolling 50 to 150mm RCS

Slow cooling pits are available for control cooling of rolled product.
Sufficient Top (8%) & bottom (2%) discards are given on rolled bars.
We guarantee a Minimum Reduction ratio of 6:1 for Round products.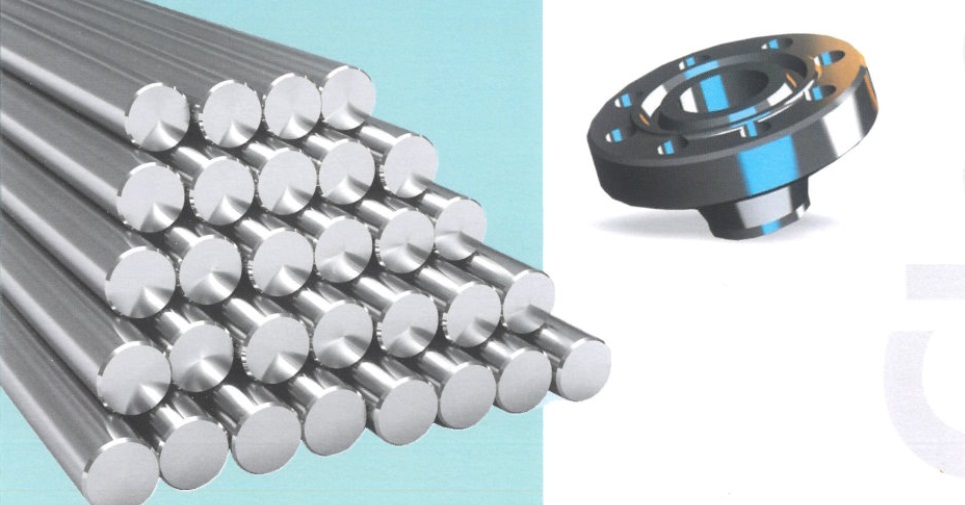 Unique Advantages of Sunflag Ingots
Homogenized chemistry within narrow ranges
Treatment of liquid steel through Vacuum Degassed (VD) / Argon Oxygen Decarburization (AOD)
Mould powder bags are hung in ingots for better surface finish of ingots (1.5Kg powder / MT of liquid metal)
Argon flushing of trumpet before cast start
Argon shrouding of metal flow from ladle to trumpet
Bricks St Hot Tops preheated for 24hrs at 200°C
Uphill teaming with central trumpet, with high alumina runner bricks
Specially designed moulds for ingots to control micro—segregation
Dressing of ingots before reheating
Reheating furnace with soaking capacity of 16 ingots
Slow cooling pits available for controlled cooling
Sufficient Top (8%) and Bottom (2%) end discards are provided on rolled bars
Minimum reduction ratio of 6:1 for rolled products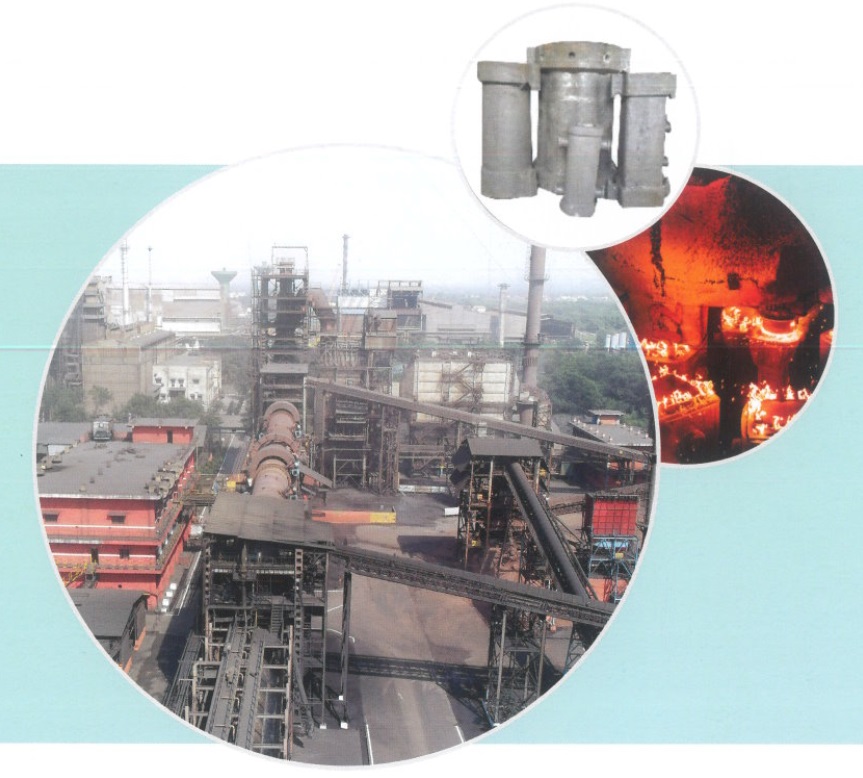 Bearing steels are special class of low alloy steels, typically with 1% carbon and 1.4% chromium. Manganese and Molybdenum are added in certain special cases.
Recent brochure