SUNFLAG IRON & STEEL CO. LTD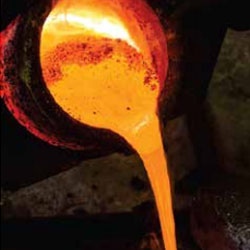 SUNFLAG IRON & STEEL CO. LTD. belongs to the Sunflag Group which has diversified business interests in Steel, Synthetic Yarns Fabrics and non-wovens textiles, spanning across the globe.
Steel being one of the core products for industrial development Sunflag ventured into steel sector in 1989 with setting up of an integrated steel plant at Bhandara near Nagpur using state of art technology in steel making. Today Sunflag operates a 0.5 million tonnes per annum capacity plant manufacturing high quality steel products including a wide range of special, alloy and stainless steels.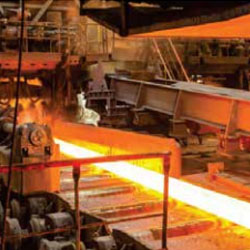 With a constant endeavour to enhance its Technology and to be best in the industry Sunflag has successfully embraced "Clean Steel Technology" transferred by Daido Steel Japan and has developed steel with high cleanliness, low gas and low inclusion content that are used in critical applications.
With a vision on future, Sunflag has recently made investment in ESR/VAR/VIM and ventured in production of high performance material & super alloys for aviation, space, defence, Power sector and medical implants.
The guiding philosophy of SUNFLAG STEEL is to ever evolve while ensuring customer satisfaction at all the times. We have achieved success through sheer dint of hard work, support of our valued customers and with a passion to be the best!